I'm currently in California visiting my family here for the week between Christmas and New Year's. My holidays tend to err on the dramatic side and this year was no exception. Without going into too much detail I must confess I tend to get a little overemotional when anything "big" is going on. I was the girl that always ended up crying before prom and I've been known to have a meltdown before any parties I personally host. I internalize stress and though I don't necessarily consider myself a perfectionist…it's easy for me to break down when life doesn't follow my set plans. I'm working on it though! I think the key, for me, is to place less pressure on events like parties, or holidays or my birthday and just relax. I'm pretty sure I've never been described as "chill" or as a "go with the flow" sort of person, but that doesn't mean I need to micromanage and hyperventilate and bite my nails off as I descend into psychopathy. It never hurts to incorporate a little more zen into my life (and perhaps lay off the coffee a bit).
I wore this vintage cape, to run errands and grab lunch around Napa Valley with my Aunt. I visit this area often (yay for having family that is always sweet enough to welcome me visiting) but I forget how many wineries there really are! As my Aunt and I drove from one picturesque vineyard to the next, I was so in awe with the lovely architecture of the wineries and multi million dollar houses. Napa Valley is so gorgeous, I feel fortunate I have an excuse to visit so often.
The cape belonged to my great grandmother, she passed away recently and it was inherited by my Aunt. The minute I saw the piece I felt seriously envious, I love that it feels like a mixture of Nancy Drew and Spencer Hastings. The olive tone with bits or orange and brown felt just right for a cool, crisp afternoon in the valley. I've been dying for a cape of my own (like this one or this one) and borrowing this piece for the day only made me more anxious for a chic cape of my own. I love that this vintage piece has a story! Mixing vintage pieces with contemporary staples is one of my favorite ways to add interest to an outfit, it's even better when you can add a bit of family history to a look. Though I'm in no rush to have children (or grow old) I like to think that someday, my great great granddaughter will be excited to wear one of my coats or bags.
I've loved turtlenecks for as long as I can remember, to me they feel classic and sophisticated. I like to pair turtlenecks with mini skirts in the winter for both practicality (warmth) and aesthetic (creating a look that isn't too revealing). Black, olive and bits of gold felt perfect for running in and out wineries collecting auction items with my Aunt. I definitely look forward to re-wearing this outfit out and about in Seattle.
Over the next few days leading up to New Year's Eve, I plan to stay pretty quiet. I'm hoping to spend some time writing, hiking, and hopefully catching up on a few professional projects before heading back to Seattle and starting my new job (yee)! 2016 is just around the corner and I am ready to embrace the new year.
Don't forget to sign up to receive my first ever monthly newsletter (heading to your inbox on January 1st). When you sign up using MailChimp you're eligible to enter for a stationary/paper goods gift pack so make sure you sign up and enter the contest!
---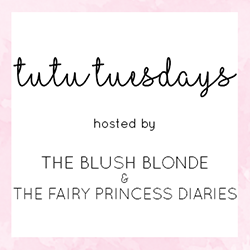 Welcome to Tutu Tuesdays a linkup with
The Blush Blonde
and 
The Fairy Princess Diaries
!  Linkup whatever you'd like and make sure to do a little mingling – our goal here is to create a community of bloggers where we can all connect, find new blogs, and support one another.  We 
love 
new friends, supporting other blogs, and meeting fellow girl bosses!
There are just a few rules we ask you follow to join in on Tutu Tuesdays:
1. Please follow both Kristin and I, your lovely hosts, on Instagram and/or Bloglovin.
2. Link to your specific post, not your blog's main page.
3. Grab our super cute button or share a link to Tutu Tuesdays in the post you are linking up so everyone can know about the party!
4. Have fun and mingle with other bloggers that have linked up!  Like I said we want everyone to make new friends!